The most wide-spread trading software in the world is now available for your iPhone/iPad. Login to your account and trade from anywhere in the world with your iOS device.
You don't need a laptop or stationary PC anymore! You can easily access financial markets from anywhere in the world, at any time and at no cost.
1. Go to the App Store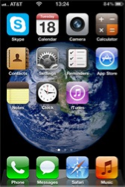 Click on your App Store icon to enter the App Store
2. Search for Metatrader 4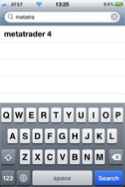 Type "Metatrader 4" in the search window. Appstore will find the Metatrader 4 app for you.
3. Find Metatrader 4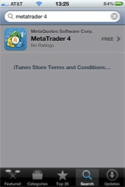 App Store will find the Metatrader app for you. Please note you need EXACTLY Metatrader 4, no other app.
4. Download the app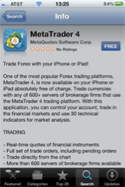 As you can see, the software is absolutely free. Click the blue "free" button to begin the installation.
5. Install the app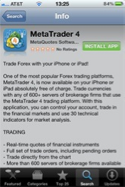 Click the green "Install app" button to install the app into your iPhone/iPad.
6. Run the app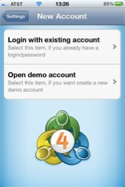 After installation, run the app. You will be asked to login with your existing account or open a new demo account.
7. Find ForexCFDs servers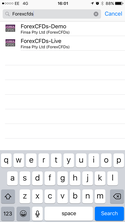 Type "ForexCFDs" into the server search bar and, after the servers are found, select live or demo server (live – for live account, demo – for demo accounts).
8. Login to your account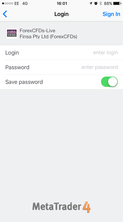 Enter your MT4 login and password to login to your account
9. Enjoy your Metatrader 4!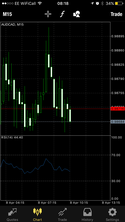 If you are doing everything right, you will be logged into your account. From here you can enjoy the Metatrader 4 trading app on your iPhone or iPad!