MetaTrader 4 is the most comfortable and user-friendly trading platform on the market. MetaTrader 4 unveils the latest technology and top-notch trading techniques.
MetaTrader 4 is highly customizable and convenient. It includes charting tools, market indicators, scripts and EAs, advanced risk management, real time market execution and more.
Once you downloaded the file, please start the installation of MetaTrader 4.
2. Read the license agreement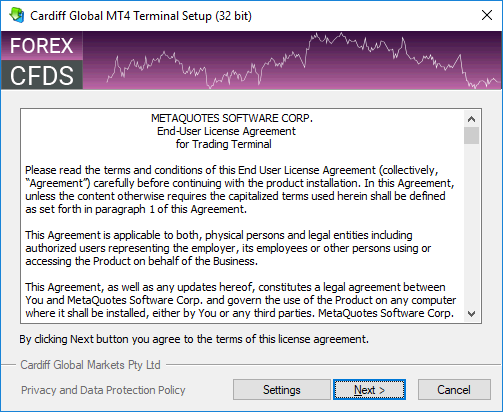 Carefully read and accept the MetaTrader 4 License Agreement prior to installation
3. Install MetaTrader 4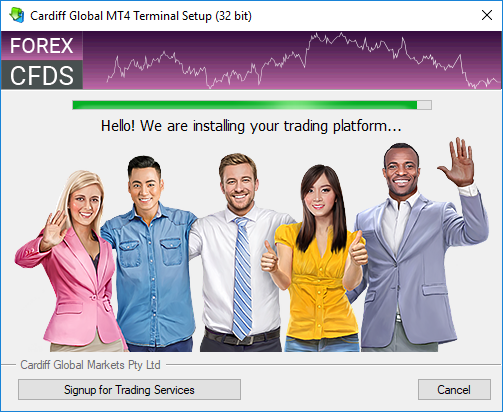 Click OK to start the installation. The installation wizard will download the required files from Metaquotes Data Network and install them onto your PC. Have a bit of patience at this step please.
4 Run MetaTrader 4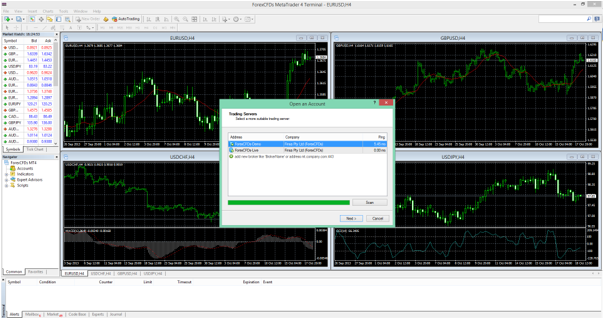 After the software is installed, run it. You will see this account opening screen. PLEASE skip it by clicking the Cancel button.
5 Login to your account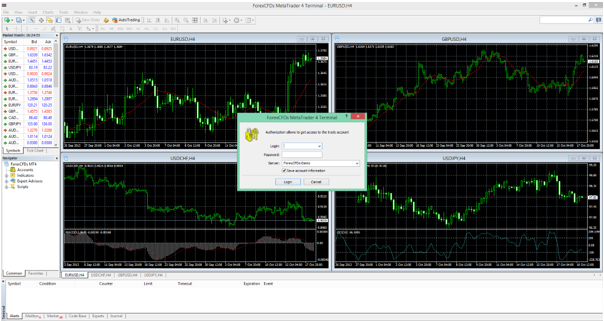 After you skip the initial screen, please login to your MT4 account with your account number and password. This done, you can use Metatrader 4 on your PC.